Celebrate the way you want to
Have a great time!
---
In every person's life there are occasions and experiences to be celebrated. From birth to death you want to include family and friends in your own life. A company works much in the same way as a family and here too, celebrations are part and parcel of life. Nothing is better than enjoying a cosy, fun, contemplative or relaxed get-together with members of your family, friends or colleagues.
In Landgasthof Fürstenbrunn we provide you with the relevant location, a suitable ambience, outstanding cuisine and perfect service. Plenty of free car parking is available too of course.
We would like to point out that in the summer months, there are no evening events, since  there will be guests staying, but celebrations in the course of the day are available.
Just get in touch - we are happy to put together a bespoke offer for your celebration!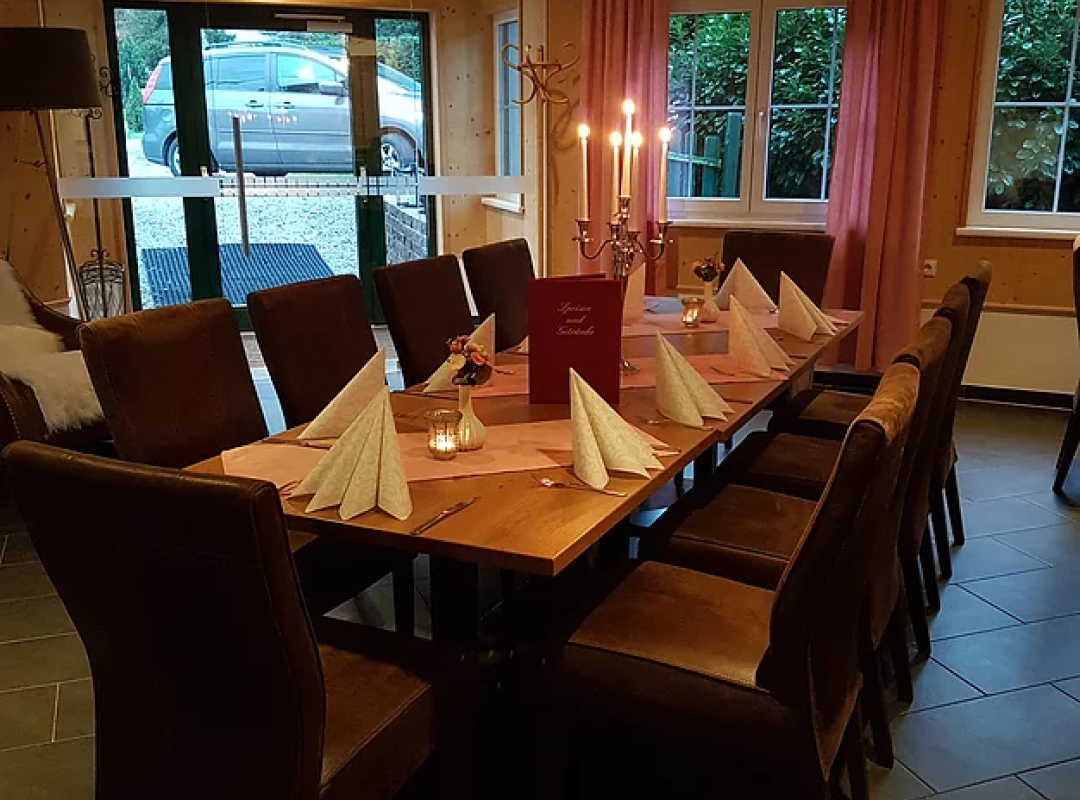 Celebrations within your circle of friends or family
Private celebrations
Do you want to organise a christening, birthday, Saint's day celebration, first communion or conformation, engagement or wedding or just a surprise party within your circle of friends or your family? We have the perfect location for you! Our winter garden provides space for up to 60 people and provides your celebration an elegant and cosy setting.
Let's hear it for the staff
Company celebrations
Tributes, anniversaries, promotions, celebrations to mark a new job or a farewell party, Christmas parties – whatever it is you want to celebrate, we offer you a suitable ambience. In the summer you can celebrate in the winter garden or in our sun garden, and in the winter we provide a celebratory ambience in the winter garden, which seats up to 60. Mulled wine and chestnuts in the winter garden really help all levels of staff to enjoy the celebrations.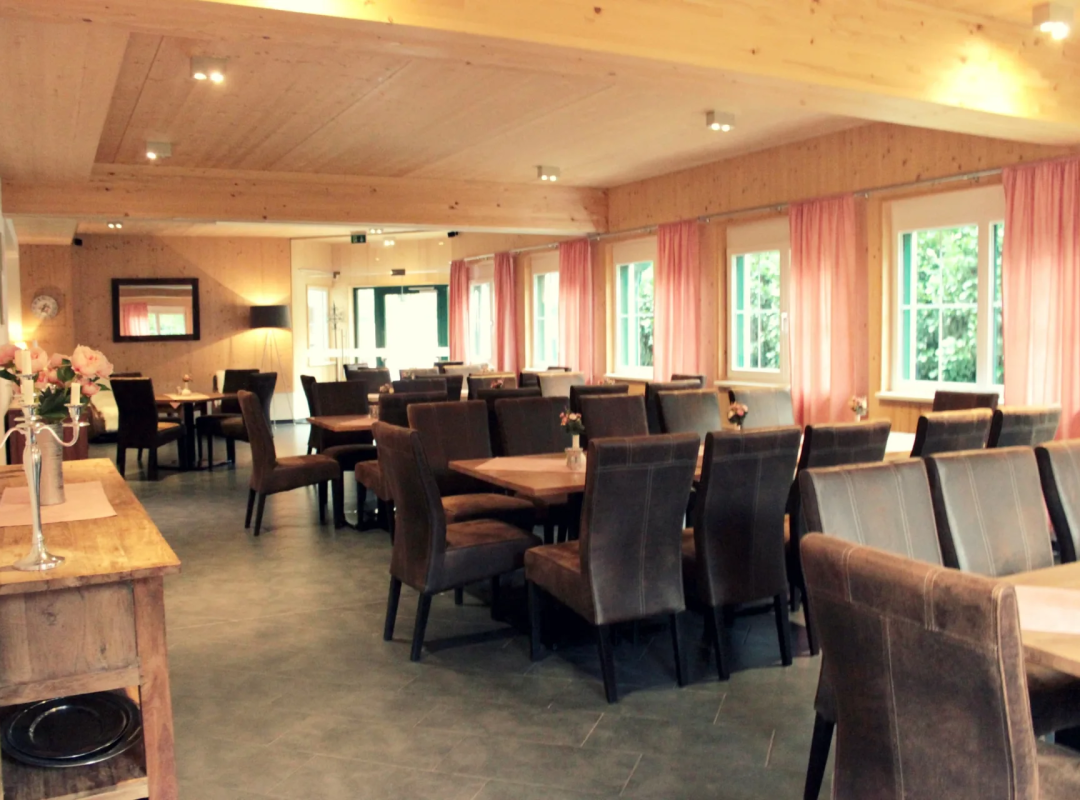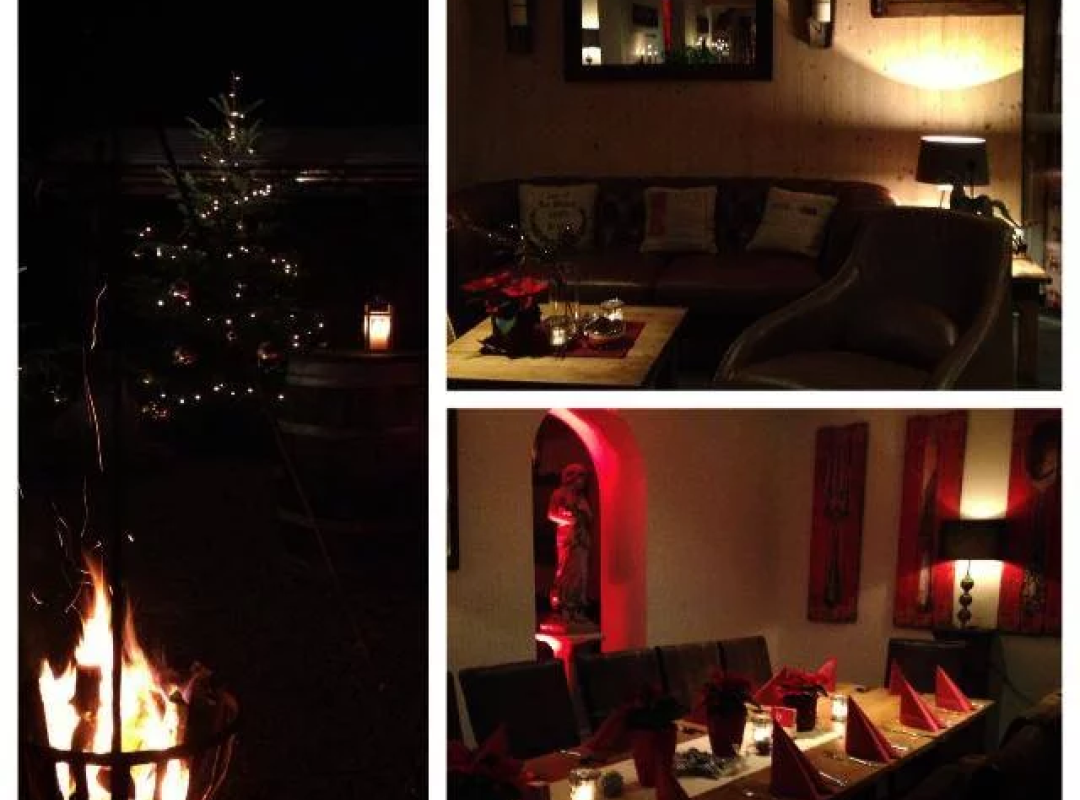 A very cosy celebration to mark the turn of the year
New Year's Eve
Every year the turn of the year is marked with a great deal of hullabaloo. We would like to offer you a romantic and cosy start to the year. In the evening a fine menu with several courses, matching wines as accompaniments along with Champagne and The Blue Danube at midnight will enable you to enjoy a happy and peaceful start to the New Year. 
Please register well in advance, since only a limited number of spaces are available.